Omega Mega Mouth HD Juicer BMJ390
Omega Mega Mouth HD Juicer BMJ390
Shipping:
Calculated at checkout
Out of stock unitl 1st Sep 2014
---
Product Description

The Omega Mega Mouth Juicer BMJ390 HD is the premium centrifugal Juicer available from the popular Omega brand of juicers. The Mega Mouth Juicer BMJ390 HD has been upgraded from the original BMJ330 and now features a heavy duty cast metal base with a polished chrome mirror finish. The Omega Mega Mouth produces the highest yield we have seen of any centrifugal juicer on the market today.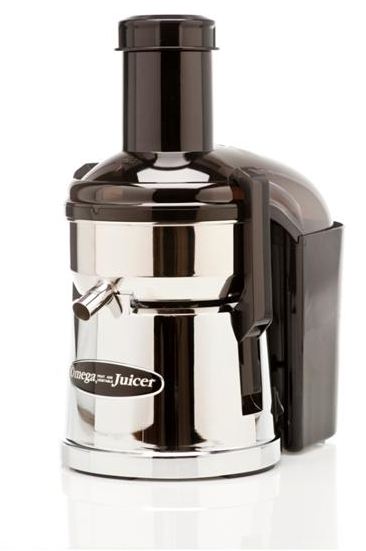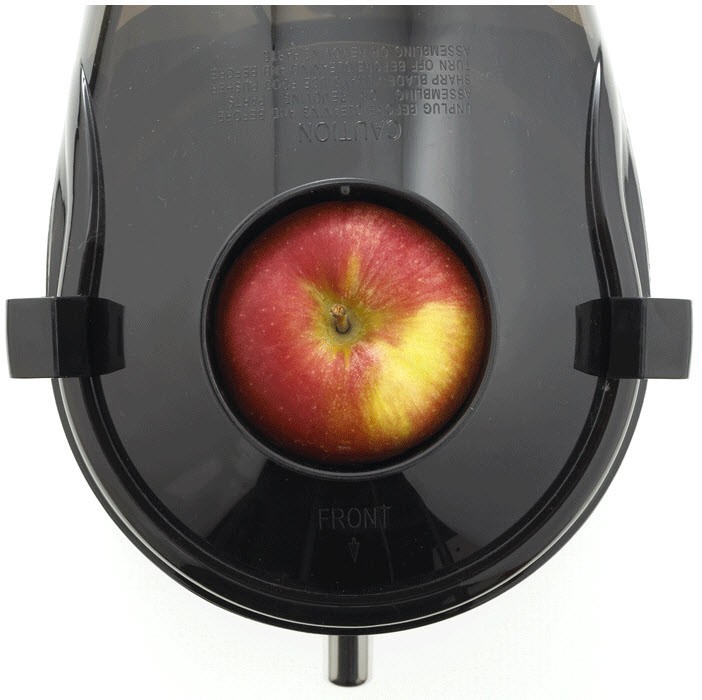 The Omega Mega Mouth Juicer vs' the Breville JE4 Juicer
The Omega Mega Mouth Juicer is often compared to the popular Breville JE4, we believe the new Omega Mega Mouth is a much better choice for a number of key reasons -
Longer domestic use warranty (10 years vs. 1 year)
Much higher Juice yield - up to 15% more juice extraction compared to the Breville (please see the following video)
Quieter operation – the Omega is much quieter than the Breville
Less Pulp – the Omega produce less pulp or waste
Price – the Omega is £90 cheaper than the more expensive Breville JE4
The Following video from John in Discount Juicers in the USA illustrates the pro's and con's of each unit
Key Features
Mega Mouth 3" extra large feed tube for fast juicing
Pulp Ejector style juicer with big pulp container so a large batch of juice can be made without stopping
Highest juice yield in the industry from this type of juicer
Powerful 1/2 horsepower 11,000 rpm motor
Chrome plated all metal motor housing
Stainless steel juicing parts
Intuitive ease of use and rapid cleanup
Commercial build quality in a household juicer
American brand Omega has developed a range of premium quality centrifugal and masticating juicers to cover all your juicing needs. They've been around for 50 years and have a solid reputation for quality and durability.
Specifications
Colour: Polished Chrome
Dimensions LxWxH (mm): 317x203x381
Motor Power (Watts): 1/2hp
RPM: 11000.00
Warranty: 10 years Domestic use warranty
Weight Unboxed (Kg): 7.2
---
Customers Who Viewed This Product Also Viewed
Find Similar Products by Category
---